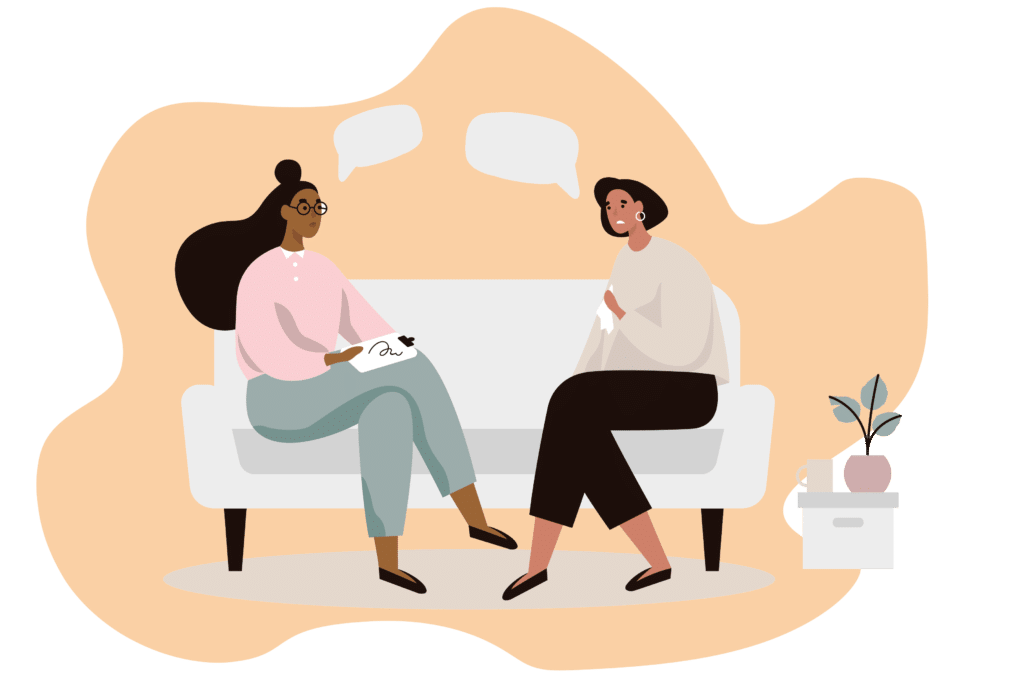 Are you having a hard time falling asleep and you're not sure why? Wow, that sounds so frustrating, but it's possible that you're keeping your brain alert at bedtime without even realizing it! I have a list of 9 things that you definitely need to avoid before bed if you want to fall asleep quickly!​
9 THINGS TO AVOID BEFORE BED
1. AVOID USING ELECTRONICS IN BED
If you use your phone or laptop before bed, or you like to fall asleep to the television, you're probably exposing yourself to too much blue light before you try to sleep.
Blue light is known to inhibit your melatonin production, boost wakefulness, and can cause you to associate your bed with electronics instead of sleepy feelings. So, no electronics before bed! Learn more about how blue light impacts your sleep and how to avoid that from happening.
Even if you're not using electronics for work, it's best not to do any work at all in bed. Not only will you associate your bed with work instead of sleep, but work can sometimes be stressful and that can also make it more difficult to relax your mind and fall asleep quickly. Even crossword puzzles can make you too alert for sleep.
Whether it be natural daylight or bright street lights, light is a serious sleep disruptor. By inhibiting melatonin production responsible for making you sleepy and keeping you asleep at night, light can be your sleep's worst enemy. Put up blackout curtains or use a sleep mask to eliminate light pollution.
4. AVOID SOCIAL ACTIVITIES THAT GIVE YOU A LIFT
Of course, we want to go to bed feeling happy, but there is a limit to how stimulated you want to feel before bed. Too much excitement can boost wakefulness. Try to make sure social activity before bed is on the relaxing side, like a nice conversation about your day to decompress, without over-stimulating yourself with jokes or excitement.
5. AVOID LATE NIGHT SNACKS
It is probably not a surprise that sugar gives you energy, which is not going to be helpful if you plan to sleep after. In addition to high-sugar snacks, high-fat foods decrease sensitivity to the brain chemical, orexin, which is helpful in maintaining the body's sleep and wakefulness. Spicy foods can cause heartburn, acid reflux, and in more severe cases gastroesophageal reflux disease (GERD), which can all make sleeping more difficult because the symptoms get worse when you lie down.
Stop snacking 2-3 hours before bed to give our digestive system time to break down those high sugar, high fat, or spicy foods!
We don't want you to go to bed hungry, though.
Going to bed with an empty stomach can also make it hard to fall asleep, so if you're hungry before bed try reaching for foods that are known to boost your sleep quality, such as beans, lentils, or nuts.
6. AVOID CAFFEINE BEFORE BED
Caffeine can seriously screw with your sleep at night. It blocks a chemical in your brain called adenosine that causes you to feel sleepy. It also boosts your adrenaline and reduces melatonin production. Keep away from caffeine after 2 pm and limit your intake to 2-3 cups of coffee a day MAX.
Watch out for sneaky caffeine!
Caffeine can be found in all sorts of common foods and medications:
Average caffeine content of common foods, beverages, and medications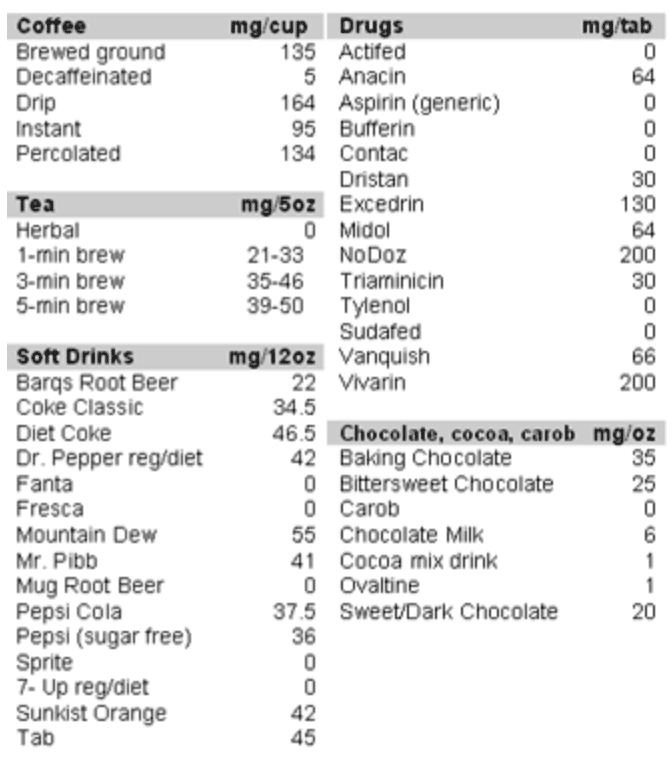 7. AVOID EXERCISING CLOSE TO BEDTIME
If you're engaging in moderate- to high-level physical activity too close to your bedtime, you will be too alert for sleep. 
Stop moderate-level exercise 2-4 hours and high-level exercise 4-6 hours before you are going to try to sleep. 
Sexual activity is an exception to this rule because it induces physical and mental relaxation which can actually help you fall asleep more quickly!'
8. AVOID LOOKING AT THE CLOCK
Periodically checking the time to see how long it's taking you to fall asleep is a big no-no as it is likely to cause feelings of frustration or annoyance and that can make you feel more alert. It can also cause you to make an association between bedtime and frustration as well, so just keep your eyes off the clock at night!
9. AVOID TOSSING AND TURNING
If you find yourself tossing and turning when you're trying to fall asleep, you are probably not tired enough yet! Wait until you are feeling tired to try to go to sleep. 
Try using quick wins to fall asleep faster or build your very own hygge space to relax in if you're not quite tired enough for sleep. That way, you're still in a cozy and relaxing space, but you're not associating your bed with wakeful activity or sleep anxiety.
Bottom Line: As a general rule, make sure your bed is only being used for sleep and sex, and avoid pre-bedtime activities that are going to make you more alert!